10. Blake Lively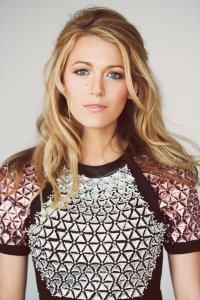 Lively began her acting career at the ripe young age of 10 and has spent most of her life acting. Besides appearing as Serena in the main cast of Gossip Girl, her film roles have been rather minimal. While she was gaining more publicity from her marriage to Ryan Reynolds, her roles have been attracting much more attention as well. She was practically unrecognizable next to Ben Affleck in The Town, and her solo role in The Shallows has proven she has the chops to be one of Hollywood's leading ladies. Hopefully we'll be able to see more of her this year.
9. Michael Pena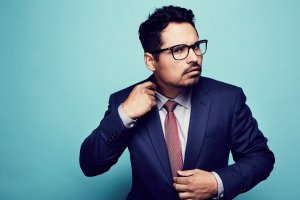 Pena has never been given the credit he deserves. He's proven his versatility as an actor time and again, from roles in edgier dramas like End of Watch and Fury to more comedic films like Tower Heist and Ant-Man. Unfortunately, most of his films include big-name actors like Matt Damon (The Martian), Matthew McConaughey (The Lincoln Lawyer), and Will Smith (Collateral Beauty), which does not leave a lot of space for Pena to shine. If he were given a main role, there can be no doubt that he would rise to the occasion. Case-in-point: Cesar Chavez.
8. John Turturro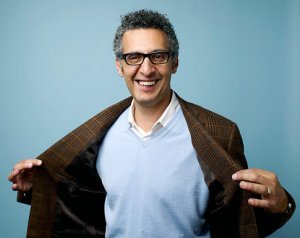 John Turturro seems to have fallen into the category of actors who are recognizable as soon as they appear onscreen, but their names always escape audiences' minds. Like Pena, Turturro has appeared in several big name productions like the Transformers blockbusters and the beloved Coen Brothers' The Big Lebowski. Although he has usually been restricted to more erratic, quirky roles, he finally found his big break in HBO's The Night Of. Now that he's proven he's capable of more dramatic roles, it will be interesting to see what future projects he becomes involved in. If they have any of the same grittiness as John Stone, then we are in for a treat.
7. Stephen Lang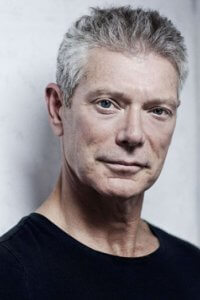 Stephen Lang has not been in many major productions, but his talent shines brightly in the few he has appeared in. Besides portraying the main antagonist in Avatar, the highest grossing film of all time, he can also be seen in films like Public Enemies, Conan the Barbarian, and The Men Who Stare at Goats, not to mention a minor yet trivialized role in Tombstone, where he is completely unrecognizable until his name appears in the credits. His most prominent role to date was as The Blind Man in the horror-thriller Don't Breathe from this past year. Lang has been active in Hollywood since the 1980s, and his recognition is way past due.
6. Kate McKinnon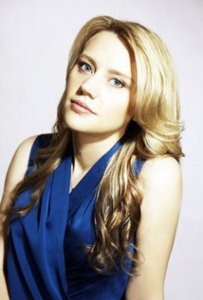 This may seem like an unusual choice to include on such a list, but an argument could surely be made on McKinnon's behalf. Not only has she graced the television screen for quite some time putting forth such memorable character sketches on Saturday Night Live, but she has also begun to appear on this big screen as well. Just this year, she had roles in Finding Dory, the Ghostbusters all-female remake, and Office Christmas Party. While she may be sticking to her comical roles rather than more serious ones, 2016 was certainly a year she left her mark on, especially with her Hillary Clinton impersonation.
5. Naomi Watts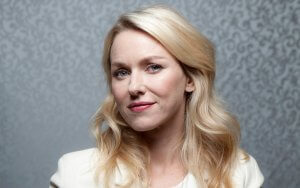 Naomi Watts is one of those actresses who, at the mention of her name, is most often met with "Who?" Despite appearing in several acclaimed films like Birdman and St. Vincent, she seems to have stayed relatively below Hollywood's radar. There could be many reasons behind why this is so, but ultimately it could be because that's how Hollywood operates. At times, it seems like some actors are favored over others, or even overshadowed by them. Watts' performance as the Russian prostitute-turned-mother in St. Vincent was absolutely terrific, but how is one supposed to outdo a veteran superstar like Bill Murray? It would be near impossible. Luckily for us, though, Watts can hold her own with these legends. She may not always receive the credit she is due, but she is definitely not easily forgotten.
4. Benicio Del Toro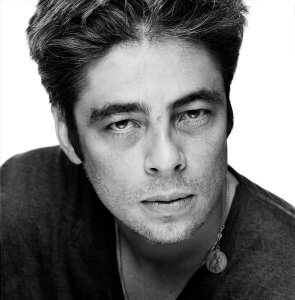 Del Toro is no stranger to Hollywood, although those who aren't familiar with his career may have missed him. He's most widely associated with Bryan Singer's The Usual Suspects, but his roles have expanded to a much wider range that, for some lucrative reason, has remained outside of the public's gaze. He starred in the remake of the classic horror film The Wolfman, appeared in a minor role as The Collector in both Thor: The Dark World and Guardians of the Galaxy, and he has also been cast in Star Wars: Episode VIII, being released later this year. His role as the titular hitman in Sicario should be more than enough to speak volumes about his talent as an actor
3. Tilda Swinton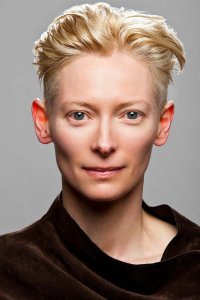 When people hear the name "Tilda Swinton," most often she is associated with her role as the White Witch in The Chronicles of Narnia. However, like every other actor and actress on this list, her career is defined by so much more than just her most memorable character. She has appeared in notable films like Wes Anderson's Moonrise Kingdom and Bong Joon-ho's Snowpiercer, as well as Benedict Cumberbatch's mentor in Marvel's Doctor Strange. Each role so radically different from the next, and each executed with a certain confident flare that only a truly grand actor possesses. Swinton, for all her various roles, still seems to overlooked at every chance, which by now must be certainly frustrating, for both her and her audience.
2. Idris Elba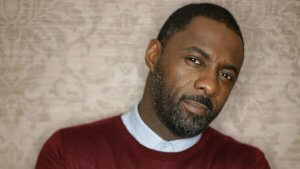 Coming in at a close second on this list is the magnificent Idris Elba. Probably the most well-known actor on this list, Elba has had his hands in almost any film imaginable: he starred in HBO's The Wire, which is constantly rated as one of the best television shows ever produced. He has played benevolent characters like Nelson Mandela (Mandela: Long Walk to Freedom) and Fluke the sea lion and Chief Bogo in Finding Dory and Zootopia, respectively, but he is also no stranger to the darker aspects of humanity, personified in roles like the Commandant in Beasts of No Nation. While he may not be underrated in the sense that he is out of the spotlight, it seems to be that many do not realize the full scope of his acting ability. He was rumored to be in the running to replace Daniel Craig as the next James Bond, but was unfortunately met with backlash from Bond author Anthony Horowitz, who believed the actor was "too street" for the part, citing his titular character Luther from the BBC series as his reasoning. However, it is because of that very role, and his overall gift at acting, as what qualifies him the for the part, more so than others.
1. Domhnall Gleeson
Domhnall Gleeson is in the top spot on this list for too many reasons to list. The son of actor Brendan Gleeson, he has appeared in some of the most thought-provoking and commercially successful films of the past couple of years. Besides playing key roles in big-name productions like The Revenant and Star Wars: The Force Awakens, he has also appeared in several smaller, independent roles such as Caleb in Ex Machina and as Jon in Frank, which is one of the most unusual yet oddly lovable films ever made. The versatility of his roles speaks for itself. Compared to the awkwardness of his character in Frank, his unrelenting ferociousness as General Hux in The Force Awakens leaves him almost unrecognizable. This ability to transform into any role is the true mark of a great actor, and Gleeson has proven his ability time and again.