From the mountain resorts of Deep Creek Lake to the rolling waves of Ocean City, there are few vacation experiences you can't find in The Free State. Enjoy a metropolitan night out in Baltimore or take in America's colonial and maritime history in beautiful Annapolis. Visit the farmlands of Southern Maryland and experience the quiet, rural side of the Chesapeake Bay.
Best Maryland Hotels
Wherever you're coming from or wherever you're going to Maryland.com is your source for where to stay and what to do when you're staying there. Whether you're planning a vacation in Ocean City, or looking for an exciting weekend gambling and relaxing at Maryland Live! Casino, there are superior places to make a temporary home while you get out and explore all the state has to offer.
Finding a great place to stay begins with deciding what you want to do. Maybe you would like to visit the reconstructed colonial tall ship Dove at St. Mary's City and spend the rest of the day at some of the more than two dozen museums in St. Mary's.
Best Maryland Day Trips
Once you have chosen your destination, it is critical to find things to do while you are there. In addition to providing tips on which destinations offer the most intriguing diversions, we try to give travelers a sense of how to enjoy themselves off the beaten track. Spend a day (or a week) taking one of the Shore Craft Beer Challenges. You can play along on Social Media or download the app, drink beer and win prizes. Alternatively, spend the day in Annapolis exploring the downtown or visiting the US Naval Academy. Or pop across the Bay Bridge and spend the day in historic St. Michaels and the Chesapeake Bay Maritime Museum.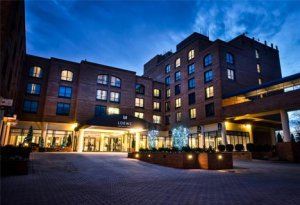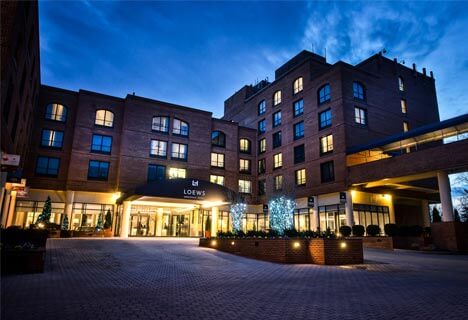 This Downtown hotel is less than one mile from the Naval Academy and just a mile from Navy-Marine Corps Memorial Stadium. The rooms are staid and modern and include free WiFi, armchairs and desks with ergonomic chairs, as well as 47-inch flat-screen TVs and Keurig coffeemakers. Some suites include living rooms and pull-out sofas, others include dining areas. Room service is available from the on-premise restaurant and bar. Amenities include a 24/7 business center and the 24/7 gym.
Maryland Travel Brochures